Anthony C. Hayes

Anthony is a partner of Nelson Mullins Riley & Scarborough LLP in Columbia where he practices in litigation with a focus on product liability and class action litigation. He is a member of the South Carolina Bar, the Florida Bar, the District of Columbia Bar and the State Bar of New York. Anthony earned a Juris Doctor from Tulane University School of Law in 1995. As a law student, he clerked for Judge Joan Armstrong of the Fourth Circuit Court of Appeals for Louisiana. Mr. Hayes earned a Bachelor of Arts in Economics from Mary Washington College in 1990.
In October 2002, the President of the United States recognized Anthony for his public service efforts. The President met with Anthony to specifically acknowledge the Wills for Heroes Project and for responding to the call to service in the community. Anthony was the 2005 recipient of the Richland County Bar Association's Civic Star Award for his service to the community. He also received the 2005 Young Lawyer of the Year Award form the South Carolina Chapter of the American Board of Trial Advocates. In 2002, the South Carolina Bar recognized Anthony as the Pro Bono Lawyer of the Year. The Mayor of Columbia made September 23, "Anthony Hayes Day" in recognition of Anthony's service.
Jeffrey H. Jacobson

Jeff Jacobson has long held a passion for helping others. It was thus natural for him to utilize his expertise as an attorney to co-create and launch the Wills for Heroes Foundation. The Wills for Heroes program began in response to the September 2001 terrorist attacks as a way to give back to the first responder community. Since then, Wills for Heroes programs in 28 states have provided more than 65,000 estate planning documents for first responders. Jeff has received a number of honors for his leadership of Arizona's Wills for Heroes program and in 2011, Jeff received the Presidential Volunteer Service Award (Gold Level) from President Obama's Council on Service and Civic Participation for his efforts on behalf of America's first responders. For his leadership of Arizona's Wills for Heroes program, the State Bar of Arizona voted Jeff its 2006 Member of the Year.
In addition to his role as Chairman of Wills for Heroes Foundation Board of Directors, Jeff runs his own practice in Tucson, Arizona, an employment law firm with an emphasis on representation of law enforcement officers. Jeff cut his legal teeth as a Deputy County Attorney and Assistant United States Attorney (AUSA) in Tucson before going 'solo' in 2008. As an AUSA, Jeff was honored as Prosecutor of the Year by the Federal Law Enforcement Officers Association, Southern Arizona Chapter and also received the Outstanding Prosecutor award from the United States Border Patrol, Tucson Sector.
As outside counsel to the members of Federal Law Enforcement Officers Association since 2008, Jeff is one of four attorneys representing 26,000 law enforcement officers in over 65 federal law enforcement agencies. Working with law enforcement officers around the United States, Jeff has defended thousands of disciplinary matters, over 100 officer-involved shootings, and handled other employment matters where career, livelihood, and reputation are all at stake.
Jeff has tried more than 50 jury trials and more than 300 bench trials in his career. He has also briefed and argued appeals before the Ninth, Tenth and Federal Circuits of the United States Courts of Appeals and in Arizona state courts. Jeff has also appeared numerous times on television as a legal analyst on HLN (Headline News), the Nancy Grace show and InSession on TruTV (the successor to Court TV), and KOLD-TV (the CBS affiliate in Tucson, Arizona.)
Jeff received his Bachelor's degree from Northern Arizona University in 1992, his Master of Public Administration degree from Arizona State University in 1994, and his law degree cum laude from Whittier Law School in 1998. While at Whittier Law School, Jeff received a number of academic awards and was a published member of law review. Jeff was also Chair of the American Bar Association (ABA) Law Student Division, representing 135,000 law students to the national legal community. Jeff was honored in 2014 as Whittier Law School's Alumni Attorney of the Year. Jeff is also committed to the legal profession through his bar service. He is a past-President of the State Bar of Arizona Young Lawyers Division and served on the State Bar of Arizona Board of Governors. In addition to serving on several community boards and foundations, Jeff was appointed in 2010 by President Obama to serve as a Local Board Member of the United States Selective Service System. With his wife Rachel, they have their hands full raising two amazing children and their chocolate Labradoodle, Hershey.

Daniel JT McKenna
Partner
1735 Market Street, 51st Floor
Philadelphia, PA 19103
Direct: 215.864.8321 | Fax: 215.864.8999
mckennad@ballardspahr.com
•Litigation&nbsp&nbsp&nbsp&nbsp&nbsp •Consumer Financial Services &nbsp&nbsp&nbsp&nbsp&nbsp•Mortgage Banking
•Privacy and Data Security&nbsp&nbsp&nbsp&nbsp&nbsp •Marketplace Lending
Daniel JT McKenna devotes his practice to privacy and data security, consumer financial services, and mortgage banking litigation. As Co-Practice Leader of the Firm's Privacy and Data Security Group, Mr. McKenna's privacy practice focuses on new product and process design, privacy impact assessments and audits, privacy management and policy, incident planning, incident response and notification, third-party and vendor management, privacy counseling, regulatory comments, and litigation. His clients include banks, loan service providers, health care providers, manufacturers, colleges and universities, and member organizations. As a leader of the firm's Data Security Emergency Response Team, Mr. McKenna has successfully assisted various entities in navigating the incident response process, including identifying an internal response team, classifying risk and exposure, evaluating and coordinating notice, managing forensic audits, negotiating vendor responsibility, and resolving litigation. He also has assisted clients with various regulatory filings and comments related to changes in privacy laws. Mr. McKenna's consumer financial services practice focuses on individual and class litigation and arbitration in mortgage, credit card, debt-collection, auto loan, and servicing matters. His clients include banks and nonbank lenders, mortgage lenders and servicers, third-party service providers, auto lenders, and repossession companies. Mr. McKenna regularly represents clients in a variety of individual and class action matters, including claims brought under the Telephone Consumer Protection Act (TCPA), Truth in Lending Act (TILA), Real Estate Settlement Procedures Act (RESPA), Fair Credit Reporting Act (FCRA), Fair Debt Collection Practices Act (FDCPA), Electronic Funds Transfer Act (EFTA), Home Ownership and Equity Protection Act (HOEPA), Equal Credit Opportunity Act (ECOA), Alternative Mortgage Transaction Parity Act (AMTPA), Uniform Commercial Code (UCC), and state Unfair, Deceptive, or Abusive Acts or Practices (UDAAP) statutes. Mr. McKenna has trial experience in both federal and state courts and significant experience with JAMS and AAA.
Recent Representative Matters


Assisted major university with data incident response plan
Assisted a national member organization in coordinating and managing response and audit requirements for a significant data incident
Assisted multiple entities in understanding responsibilities and coordinating response with respect to large health care data incident
Successfully negotiated vendor contracts for a large company to impose responsibilities for research and repair associated with a volume member data incident upon appropriate vendors
Revamped vendor contracts for third-party loan service provider to address data incident response plan and cost allocation
Successfully severed and obtained dismissals in multiple loan modification mass actions
Successfully negotiated zero dollar voluntary dismissal with prejudice of TCPA class action
Specialized Loan Servicing, LLC et al v. Washington (D.N.J. August 11, 2015) (reversing the decision of the U.S. Bankruptcy Court limiting the statute of limitations applicable to mortgage foreclosure and reinstating the mortgage lien)
Bendfeldt v. HSBC Mortgage Corp. , No. 68, 2014 (Del. Supreme Court October 23, 2015) (affirming dismissal of foreclosure standing counterclaim on an issue of first impression)
Strubel v. Comenity Bank, 2015 WL 321859 (S.D.N.Y. 2015) (granting summary judgment and dismissing putative class action premised upon credit card disclosures)
Riddle v. Bank of America Corp. , 588 Fed.Appx. 127 (3d Cir. 2014) (affirming dismissal of class action on statute of limitations grounds)
Simmsparris v. Countrywide Home Loans, Inc., 652 F.3d 355 (3d Cir. 2011), resolving issue of first impression and affirming grant of summary judgment with respect to Fair Credit Reporting Act (FCRA) claim arising out of credit reporting on mortgage loan
Burrell v. DFS Services, LLC, 2010 WL 4926704 (D.N.J. Dec. 6, 2010) (harmonizing apparently conflicting FCRA preemption provisions and dismissing state law claims as preempted by the FCRA
MidFirst Bank v. Biller, No. 13-10-13, 2010 WL 5060629 (Ohio App. 2010), affirming decision denying class certification where trial court would have had to consider oral agreements to pay counsel fees and the parol evidence rule did not bar such consideration
Cronin v. CitiFinancial, Inc. , 352 Fed. Appx. 630 (3d. Cir. 2009), upholding the enforceability of an arbitration agreement and class action waiver in a consumer loan prior to Concepcion
Vega Soto v. Bank of Lancaster County, No. 08-1907, 2010 WL 1257666 (E.D. Pa. 2010), dismissing class action complaint because insufficient funds fees charged for debit card and ATM transactions do not constitute extensions of credit in violation of the Federal Truth in Lending Act or the National Bank Act
White v. Conestoga, 53 A.3d 720 (Pa. 2012), reversing superior court's reversal of denial of motion for class certification because non-statutory claims were barred as a result of the borrowers' failure to first pursue the available administrative remedy
Poray v. Altimate Discount Mortgage, No. OCN-L-1443-06 (N.J. Super. Law Div.), granting summary judgment on multimillion-dollar claim due to plaintiff's participation in mortgage fraud because plaintiff cannot benefit from his own misconduct
Pro Bono Experience

Mr. McKenna is the president of the Wills for Heroes Foundation, a national nonprofit that provides estate-planning documents for veterans, first responders and emergency personnel. Ballard Spahr has joined him in this effort by naming Wills for Heroes as the firm's public service project. Mr. McKenna was honored with the American Inns of Court's 2013 Sandra Day O'Connor Award for Professional Service for his work with Wills for Heroes.
Judicial Internships

Hon. Joseph E. Irenas, U.S. District Court for the District of New Jersey, 2003-2004
Professional Activities

American Bar Association, Consumer Financial Services Young Lawyers Subcommittee,Chair

Temple American Inn of Court, Membership Chair

American Bar Association Young Lawyers Division, former Executive Committee member

Pennsylvania Bar Association Young Lawyers Division, former Executive Committee member

Philadelphia Bar Association Young Lawyers Division, former Executive Committee member, Mentorship Co-Chair, and American Bar Association Liaison

Ballard Spahr Hiring Committee, 2010-present

Ballard Spahr Diversity Committee, 2006-2010

Ballard Spahr Associates' Committee, Chair, 2006-2008
Recognition & Accomplishments

The Pennsylvania Bar Association's Verdina Showell Pro-Bono Award, 2015

The Legal Intelligencer's 2014 Lawyers on the Fast Track

2013 Sandra Day O'Connor Award for Professional Service by the American Inns of Court

Pennsylvania Super Lawyer, 2013-2014

Pennsylvania Super Lawyers Rising Star, 2011-2012

American Inns of Court Special Projects Award, 2012

American Bar Association Star of the Year Award, 2010, 2011

American Lawyer Media Unsung Heroes Award, 2010

Pennsylvania Bar Association Special Achievement Award, 2010

Ballard Spahr Allen Davis Pro Bono Award, 2009

Pennsylvania Bar Association Michael K. Smith Pro Bono Award, 2008

United States Park Police Award of Recognition, 2008

American Bar Association Star of the Year Award, 2007


Publications & Speaking Engagements

Co-author, "FCC Seeks Comments on Easing TCPA Requirements for Educational Organizations," Ballard Spahr alert, March 27, 2015

Presenter, "The New Mortgage Servicing Rules – What You Need To Know NOW," Ballard Spahr webinar, March 9, 2015

Co-author, "President Obama Proposes Consumer Privacy Bill of Rights," Ballard Spahr alert, March 6, 2015

Co-author, "Anthem's Breach: How Employers Should Respond," Ballard Spahr alert, February 10, 2015

Co-author, "Internet of Things: Federal Agencies Offer Privacy and Data Security Best Practices," Ballard Spahr alert, January 29, 2015

Co-author, "NY Attorney General to Propose Bill to Strengthen Cybersecurity," Ballard Spahr alert, January 27, 2015

Co-author, "President Obama's 2015 Priorities Include Cybersecurity," Ballard Spahr alert, January 22, 2015

Presenter, "Mortgage Servicing Litigation," Ballard Spahr webinar, November 19, 2014

Co-author, "Massive Hacking Operation Further Reveals Weakness of Passwords," Ballard Spahr alert, August 11, 2014

Presenter, "Oil and Gas Exploration for Mortgage Bankers," Ballard Spahr webinar, April 22, 2014

Presenter, "The CFPB's Fair Credit Reporting Act Bulletin: What the CFPB Expects from Furnishers," Ballard Spahr webinar, November 18, 2013

Presenter, "Limiting Your Exposure to TILA Rescission Demands," Ballard Spahr webinar, August 13, 2013

"The CFPB and Privilege – T Fight Isn't Over," CFPB Monitor, January 11, 2013, Conference on Consumer Finance Law 2013 Quarterly Report

Panelist, "The Explosion in Residential Mortgage Litigation: What Explains the Recent Trends and Spike in Filings?" Mortgage Daily and Ballard Spahr webinar, May 30, 2012

Presenter, "The Nuts and Bolts of Arbitrating Consumer Disputes," Ballard Spahr webinar, February 7, 2012

"Mortgage Program's Success at Odds with Waive of Litigation," The Legal Intelligencer, February 2012

Presenter, "Challenging Progress: County Recorder Lawsuits against MERS," Practising Law Institute, January 20, 2012

"CFPB Early Warning Notice," CFPB Monitor, November 11, 2011

"Rhetoric to Change," CFPB Monitor, November 8, 2011

Presenter, "Foreclosure Litigation: Status of MERS Litigation, Robo-Signing and Loan Modification Class Actions," Bridgeport CLE, Phoenix, November 11, 2011

Presenter, "The Business of You: Thriving at a Big Law Firm," ABA Law Firm Marketing Strategies Conference, Philadelphia, November 8, 2011

"Litigation, Subprime Lending and the Financial Crisis," The Philadelphia Lawyer, Winter 2009
Community Activities

Coaches Ballard Spahr-sponsored Constitution High School mock trial team
Board Memberships

Wills for Heroes Foundation, President

Clarifi, a nonprofit that assists consumers struggling with debt and provides financial literacy programs to help them gain control of their finances

Temple Law Alumni Association, former Executive Committee member

Variety: The Children's Charity, Young Variety Division, former Executive Committee member
Education

Temple University James E. Beasley School of Law (J.D. 2004, cum laude)
Symposium Editor, The Political and Civil Rights Law Review; published major symposium, "Vision and Revision: The Fourteenth Amendment;" Member, National Trial Team (Regional Champion, 2004); President, Student Bar Association

The Catholic University of America (B.A. 1999, cum laude)
Admissions

New Jersey

Pennsylvania

U.S. District Court for the District of New Jersey

U.S. District Court for the Eastern District of Pennsylvania

U.S. District Court for the Middle District of Pennsylvania

U.S. District Court for the Western District of Pennsylvania

U.S. Court of Appeals for the Third Circuit

U.S. Bankruptcy Court for the District of New Jersey

U.S. Bankruptcy Court for the Eastern District of Pennsylvania
Marshall Morrise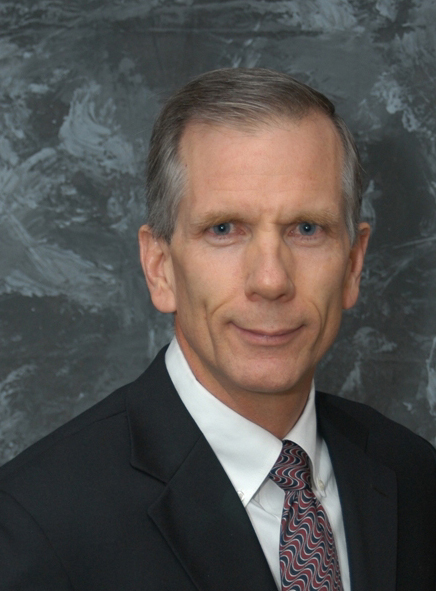 Born in Provo, Marshall grew up primarily in Roy, Utah. He entered BYU in 1974, and after serving an LDS mission to Pusan, Korea, he graduated from BYU with a B.S. in computer science and a minor in Asian languages. Marshall began working at the BYU Law School as a student in January 1979. Upon graduation in 1980, he began working at the law school full time as a research associate under Professors Larry Farmer and Stan Neeleman. He received a masters degree in instructional science from BYU in August 1987, and shortly thereafter he formed Capsoft Development Corporation, licensing from BYU the CAPS technology he helped develop at the law school. He served as president and CEO of Capsoft for ten years, during which time he developed the CAPS technology and the HotDocs technology. He sold the business to Matthew Bender & Co. in September 1997. Matthew Bender was purchased by LexisNexis parent Reed Elsevier in August 1998, at which point Marshall began working for them. He held the position of Senior Director of Product Development within LexisNexis until December 2009, when the HotDocs business was sold. Marshall served as president of the Provo Utah West Stake from 1999 to 2008 and is currently chairman of the Fort Utah District of Boy Scouts of America. He is married to Susan Lorraine Hall of Roy, Utah, and they are the parents of five sons and a daughter.
Sandra A. Romaszewski

Sandy is a partner in the corporate department of the national law firm of Fox Rothschild LLP. Named one of the leading corporate attorneys in Pennsylvania by Chambers USA, Sandy focuses her practice in corporate, insurance and international matters for public and private companies, including mergers & acquisitions, corporate finance, securities and private placements, corporate governance, joint ventures and insurance regulatory matters. She advises businesses during all phases from formation to sale or dissolution. In 2015, she was named a "Lawyer on the Fast Track" in Pennsylvania by The Legal Intelligencer.

Sandy started volunteering for the Foundation's Pennsylvania affiliate, and serves as its coordinator in Bucks County and Delaware County, as well as the Pennsylvania Program Co-Director with Dan McKenna and Lisa Shearman. She also serves on the Foundation's Board of Directors and its Secretary, and as Co-Director of National Affiliate Development with Lisa Shearman. For her outstanding community service, dedication and commitment to Wills for Heroes, she was the recipient of the Verdina Y. Showell Award from the Pennsylvania Bar Association in November 2013, and the Pennsylvania Bar Association Special Achievement Award in May 2015.

Born and raised in Philadelphia, Pennsylvania, Sandy received her Bachelor's Degree from Temple University, her Certificate of Proficiency in Paralegal Studies from Peirce College, and her law degree from Thomas M. Cooley Law School 0(now Western Michigan University Thomas M. Cooley Law School). Besides her involvement with Wills for Heroes, Sandy serves on the Board of Directors of Boys & Girls Clubs of Philadelphia, Inc. and is the Unit Council President of its local Bridesburg Boys & Girls Club. She also serves on the Board of Trustees for the Henry R. Hatfield Trust which oversees the Henry Reed Hatfield Nicetown Playground in Philadelphia, and the Paralegal Studies Program Advisory Committee at Peirce College in Philadelphia.
Lisa A. Shearman

Lisa is a partner in the law firm of Hamburg, Rubin, Mullin, Maxwell & Lupin in Lansdale, Pennsylvania. Her practice focuses in the area of wealth management, including estate planning, estate administration, tax planning and business succession. She incorporates a team approach in counseling clients and facilitates interaction among all of her clients' professional advisors to ensure comprehensive results are obtained. Her in depth knowledge of the state and federal tax laws enables her to provide sophisticated planning solutions for her clients.

Lisa's devotion to pro bono service and her background in estate planning led to her involvement in the Wills for Heroes Foundation, an organization devoted to providing free wills and other estate planning documents for emergency first responders and veterans. She serves as Vice- President of the Foundation, is a member of the Board of Directors and serves as National Affiliate Development Co-Director with Sandra Romaszewski. Locally, she is one of the Co-Directors of the Pennsylvania Wills for Heroes program and the Montgomery County Coordinator. She has received numerous awards for her pro bono service, including, a Special Achievement Award, presented by the Pennsylvania Bar Association (PBA) in 2015, the Honorable Milton O. Moss Public Service Award, presented by the Montgomery Bar Foundation, and is the 2011 Recipient of the Verdina Showell Award, presented by the PBA to recognize a lawyer's outstanding community service and commitment to the Wills for Heroes Program.

She is licensed to practice before the Pennsylvania and New Jersey Bars, and is admitted to practice before the Supreme Court of the United States. She is a member of the Pennsylvania Bar Association and Montgomery Bar Association, Women in Profession Committee of the Pennsylvania Bar Association and Women in Law Committee of the Montgomery Bar Association. In addition to her legal activities, Lisa serves on the Montgomery County Community College Planned Giving Advisory Board and is actively involved at her daughter's schools, Gwynedd Mercy Academy Elementary and Mount St. Joseph Academy.

A graduate of Villanova University's Charles Widger School of Law Graduate Tax Program (LL.M. 1994), Lisa received her law degree from the Delaware Law School of Widener University in 1992 and her undergraduate degree from the University of Scranton in 1989.